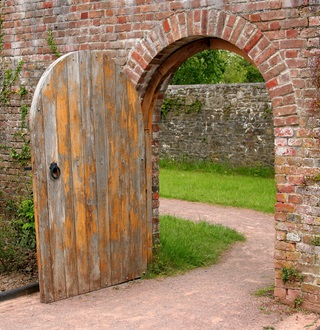 This 8 week course provides a never before public means of accessing the wisdom of Akashic Masters in order to find your calling for this life. based on my studies with the Elders of my people and with other tribes as well as my own explorations in the Akashics. You are provided with direct access to Akashic mentors, beings who are willing and able to see where you're stuck, what you're doing or not doing which is tripping you up, and provide you with a means for working through the issue(s). Like those called to be medicine people of their culture you will be guided on a path which leads you to a deeper understanding of yourself, your gifts, your abilities, your challenges and your place in the amazing tapestry of this universe.
Working with Akashic mentors allows you to receive those answers directly from someone who understands all of the underlying questions within the questions and work with them in real time. Like medicine people for millennia you can enter into the Akashics and ask the hard questions and receive complete and detailed answers.  You can create relationships with specific mentors and they will support you in creating the person you want to be, finding the path you were meant to walk, and walking that path into the life you want to live.

Each of us has the option to live three different lives: the ordinary and unexamined life, the life of learning and becoming which fulfills our soul purpose, and the life of 'What if?' Each of us has a calling, an option to not only fulfill our purpose but to expand upon it. We have the ability to discover and co-create a life of 'yes/and' which can move our life from amazing to exceptional, which is the answer to 'What if?'.
Everyone on this planet has a purpose; a reason for being here that goes beyond survival, goes beyond immediate family. We all have a purpose that we are uniquely suited for and which improves ourselves, the lives of others, and the Universe at large. This purpose helps us create our best and highest selves.
But with Free Will, we have the ability to go even further, to experience our spiritual selves fully and practically in this life. Working with the Akashics and Akashic Masters we are able to bring their wisdom to bear not only on ourselves, but on the world around us. Discovering our calling and opening ourselves to it in the ecstatic and transformative way that Rumi describes in his poetry provides us the means to become the change we want to see in the world. Having support and help from people who are wise, knowledgeable, and skilled at working with you can be key in any endeavor.  How much more so in creating the life your soul came here to experience?
We all need help and support in life. No one sees the path ahead clearly. We aren't meant to.  This kind of distance would keep us from actually living and living, in the end, is what we came here to do. Connecting with those who are able to see or, better yet, see us, can be the next best thing.  Are you ready to see what lies ahead?
TOPICS COVERED
How to navigate in the Akashics
What your totems are and how to work with them
How to do more than replenish yourself with Universal Prana
Working with Akashic Masters including:
Releasing what no longer serves with Momma Cass
Self evaluation with Grandmother
Discovering your dreams with your Mentor
Exploring your personal depths with Selene
Enter the Sacred with the Green Man
Being Welcomed into your Totem Clan
Meeting your Medicine Elder to discover your calling in this life