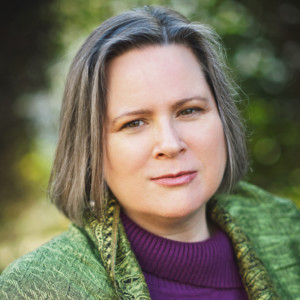 Teri Uktena
Premier international Akashic reader Teri Uktena has for many years been providing readings and instruction to others in order to advance crucial knowledge of each soul's purpose in the new millennia. Having grown up in Cherokee culture and studied with her elders to learn the medicines…
Read More  
I first became aware of Teri's talents from her online classes.  Hearing her voice everyday on the meditations really helped me become grounded and focused.  I then began reading her blog that comes out every other week.  It seemed like the topics she wrote about always addressed the questions I was having!  Then I received an Akashic reading which led to one on one student sessions.  Her insight and ability to effectively communicate what needs to be addressed is phenomenal.  My life path has become clearer from working with Teri. Life is a process but with her assistance in helping me and teaching me how to read my book and work with my guides has helped that process become more focused and enjoyable.  Thanks, Teri!

I had a very specific question that I needed some help with and was recommended to Teri by a mutual friend. It was a very inspired conversation to say the least. Her breadth of knowledge of things unseen was staggering–and indeed, she was of great help to me in answering the questions I had. What I didn't expect however, was how much she would end up filling in so many blanks in my understanding of how things work in this life—here and beyond. With two sessions on the phone, I came away with a much clearer picture, and a finer-tuned way of thinking so that I could make much more sense of my work and my personal life. Deeply intuitive, stunningly frank and extremely relatable, Teri's skills and talent far exceeded my expectations. I look forward to continuing our work together, revealing more pieces of this puzzle we call life.

Teri has been an amazing help navigating through the trickier questions of life. While I initially started with her seeking answers about the future, she has helped me get more into the now and enjoying the moment. We do a couple of check-ins in the year, and I really appreciate her support and advice. I have recommended her to many friends who have all been of the same opinion. She's a star!!

I deeply appreciate Teri's eloquence. Her graceful and perceptive insights about what is happening for an individual have always been immediately helpful. The memorable words and images that I bring with me from our conversations are nourishing for a long time afterwards.

Teri has been a fresh breath of wisdom in my journey to self. She delivers indispensable insights with uncharacteristic clarity.

Teri is by far the most talented intuitive I've ever worked with. I was hooked my first session. She moved me through one of the most traumatizing periods in my life within the first ten minutes. I've seen a lot of therapists and intuitives over the years and she has by far and away helped me more than any of them. Her knowledge base is astounding. I wish she could be my best friend so I could hear her talk every day.

Teri's podcast is my constant companion in deepening the understanding of the Akashics and its interaction with the embodied life. Teri's style of explanation is simple, but never simplistic, engaging and often very funny! Some podcast episodes seem to come into my life just as I am grappling with the same issues and themes as the ones covered in the podcast, and it gives me just the perspective I need. Thank you Teri for this podcast which is like nothing else.

Teri is a pragmatic straight-shooter with a wonderful gift of insight. I have taken classes and received readings from her, and her guidance has always been spot-on. She has impressed me with her gentle straightforwardness, especially when dealing with delicate matters.

I discovered Teri when I did a web search for Akashic readers in 2014. I browsed her website and thought, "She seems like the real deal." Consequently, I book marked her site and returned to it about a year later to seek her input on some issues that were relevant at the time. To say that Teri has been helpful would be an extreme understatement. I've worked with her for almost two years just for Akashic readings. Her ability to connect with and read my records, as well as connect with my guides has been invaluable. Her rich spiritual tradition and background greatly enhances the work that she does. Furthermore, Teri strives to empower others, not just provide information telling people what they want to hear; and not least of all, Teri is engaging, supportive and funny! She is clearly called, gifted and enjoys the work. I always find myself returning to our recorded sessions to discover deeper levels of meaning that I missed before. I would recommend her services whole-heartedly and have!

Going through our life's journey we often need help sorting it all out. Doing a reading with Teri helps you do just that! She always holds a loving space while sharing her wisdom and gently pointing out things you may be resisting, yet need to see in order to move forward. I am happy to have her as one of my "go to" helpers when I need a reading. As a spiritual teacher, her depth of knowledge and connection to Spirit is undeniable and I have also enjoyed her classes. I highly recommend Teri for all of her offerings, and suggest at the very least sign up for her newsletter and enjoy her content rich sharings!

Teri Uktena is one of my most respected teachers and has had a unique and profound impact on my life. Not only has she ushered me into a deeper understanding of who I am as an embodied soul, but she has provided me with tools for exploring my multidimensional reality in ways that are at once profoundly spiritual and pragmatic.

Wendy Ball, M.Ed., Shamanic Energy Healer and Hakomi Practitioner.

Teri, thank you so much for the reading! It was enlightening in so many ways. Not only did you accurately identify a clear pattern in my life, but you gave me the insight that I am actively working to overcome it for good. You also confirmed the vision/dream that I have for myself and rejuvenated my Spirit to keep pressing forward with it. There have been a few things distracting me and holding me back and your reading helped me to clearly see them and move past them. I now feel focused and ready to move forward in a new way with my purpose. Your insights and recommendations were wonderful!