Yes, I've done it.  I realized that after over 2 years and almost 600 posts on the blog, it would be practically impossible for all but the most intrepid spelunkers to find the Akashic posts they are looking for.  So I've collected them all in one place.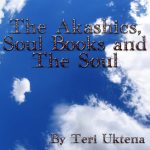 In here you'll find information about past lives and how to work with them, about soul books, what they contain and the mysteries they can unravel, the nature of souls and how they interact including information about soul groups and soul mates, and…of course….there is information about the Akashics from introductory material explaining what it is to advanced details about what lies beyond the Akashic Library and Akashic Records.
And it's all FREE to you.  You can sign up here to receive your free download.